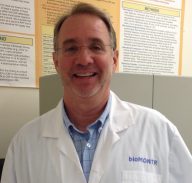 Founder & Chief Scientific Officer
A former GlaxoSmithKline principal scientist with twenty-nine years of successful pharmaceutical industry experience in drug discovery, molecular diagnostics and business development. Daniel has participated in antiviral and anti-infective drug development, including discovery, preclinical, and phases I-IV clinical development programs. Protocol virologist with extensive experience in assay development, drug resistance, clinical trial testing and NeuroAIDS research. He also leads numerous collaborative projects with major diagnostic companies for implementation/execution of molecular-based platforms.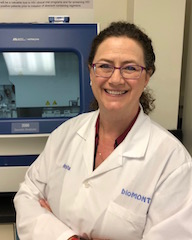 Founder & Chief Operations Officer
Anita received her B.S in Biology and M.S in Genetics with a minor in Statistics from North Carolina State University (NCSU). She began her 27 year life science career as a forensic scientist working at both the state and national level. Anita holds a Regulatory Affairs Certification (RAC), which she applied working as a regulatory affairs professional for a leading IVD manufacturer and major pharmaceutical firm. Her experience ranges from bench research, product development, to commercialization with emphasis on innovative molecular diagnostics assays such as HIV-1 RNA ultralow viral load tests. Anita's vast experience in molecular diagnostics, regulatory affairs, and forensic science has lead her to her current work at bioMONTR Labs applying molecular technologies to clinical applications pursuant to global healthcare initiatives. These applications include sample transport, viral load mothodologies and drug resistance sequencing. In 2017, she was elected to the Board of Directors for the College of Sciences at NCSU where she continues to serve her Alma mat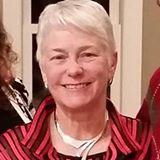 Dr. Fiscus received a B.S. from Bates College, M.A. from Duke University, and Ph.D. from Colorado State University. Before her retirement in 2014, she was Professor of Microbiology & Immunology and of Pathology & Laboratory Medicine at the University of North Carolina at Chapel Hill, Director of the UNC Clinical Retrovirology Laboratory, and Associate Director of the UNC Center for AIDS Research (CFAR) Virology Core Laboratory. From 2006-2013 she was the Central Laboratory Principal Investigator for the International Maternal Pediatric Adolescent AIDS Clinical Trials (IMPAACT) Network. She also served as a member of NIH's Division of AIDS VQA Quality Assurance Committee, the Adolescent Trials Network DSMB, and as Protocol Virologist for P1077 - Promoting Maternal-Infant Survival Everywhere (PROMISE). Her research at UNC focused on optimizing methods for the prevention of mother to child transmission of HIV and studying the effects of antiretrovirals and co-infections on the pathogenesis of HIV in compartments by measuring HIV in genital secretions, CSF, saliva, and breast milk. In addition, she evaluated novel methods to diagnose acute HIV infection, early infant diagnostics, and simpler, less expensive ways to monitor response to antiretrovirals in resource limited settings.  In 2017 Susan was the recipient of the Ed Nowakowski Senior Memorial Clinical Virology Award presented by the Pan American Society for Clinical Virology.  She was also recently recognized by UNC as a 2022 C. Knox Massey Distinguished Service Award recipient for her "unusual, meritorious or superior contributions" as a university employee.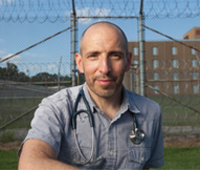 Dr. Wohl received his M.D. from Robert Wood Johnson Medical School in Camden, NJ. He completed a residency in Internal Medicine at Duke University Medical Center and an Infectious Diseases Fellowship at UNC Chapel Hill. He holds board certifications in both Internal Medicine and Infectious Diseases. Dr. Wohl currently practices Infectious Diseases at the UNC Infectious Diseases Clinic in Chapel Hill, NC and serves as a professor of Medicine at UNC Chapel Hill, the Co-Director of HIV Services for the North Carolina Department of Correction and Co-Director for the North Carolina AIDS Training and Education Center. His research interests include the metabolic complications of HIV and its therapies, and the nexus between incarceration and the HIV epidemic. Dr. Wohl also conducts research in Liberia investigating better treatments for Ebola virus as well as the health concerns of survivors, including muscular pain and ocular issues. He also investigates whether survivors, who have no trace of the virus in their blood stream, may still shed the virus elsewhere in the body.